with George Mendes
DESIGN DETAIL
Building with old, weathered wood—it's casual, comforting and sustainable. My new restaurant, Lupulo, features it.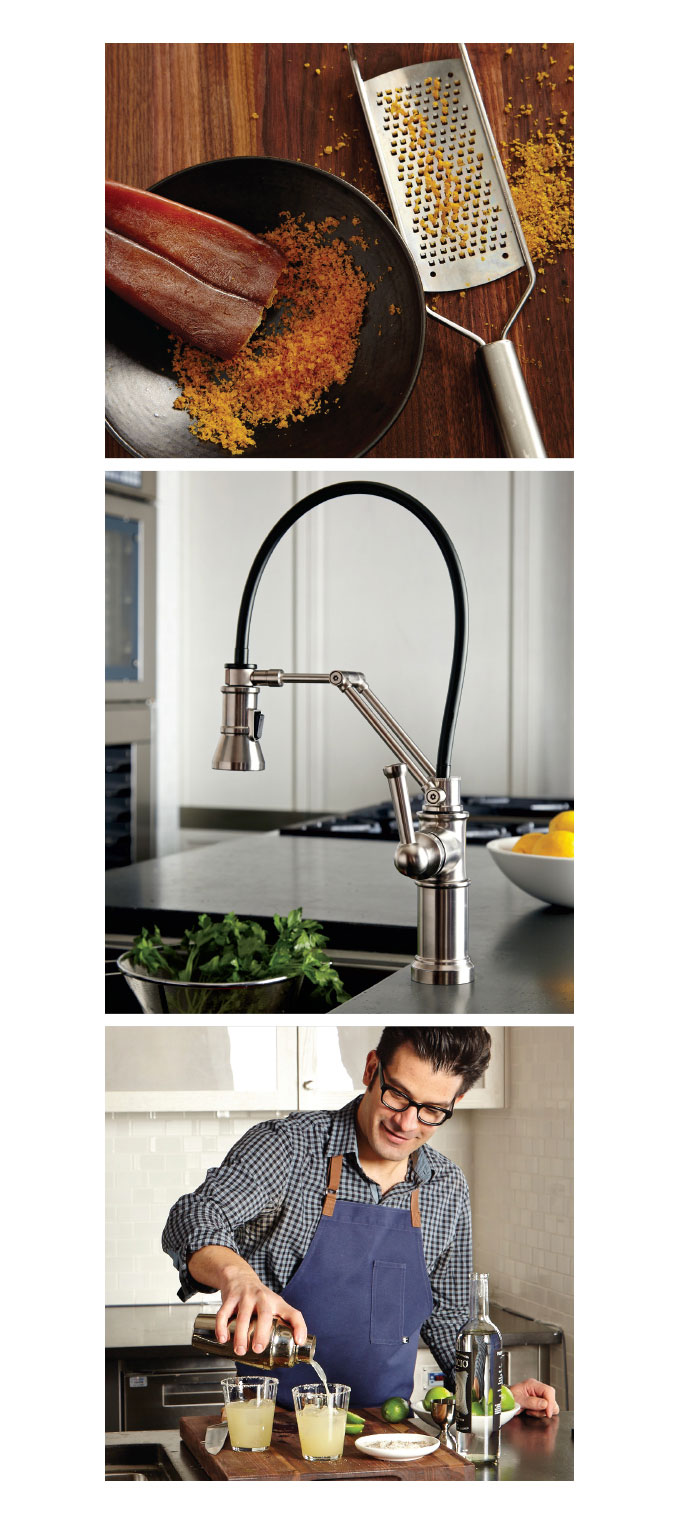 INGREDIENT
Preserved and dried seafood, such as bottarga and sea urchin. Shaving it with a microplane over food adds complex favor.
DESTINATION
Lisbon, Portugal and the Portuguese Riviera—it's the best culinary scene in Europe right now. Choose from a Michelin-starred dinner, a more simple meal at a tavern, or the fresh seafood you'll find as street food.


KITCHEN INNOVATION
I really like the new Brizo® Articulating Kitchen Faucet. The flexibility of the wand gives me the freedom to position it, based on the ingredients that I'm working with.
FOOD PRESENTATION STYLE
Large-format presentation. I love serving dishes for two to four people on a big platter.


COCKTAIL
A handcrafted, classic margarita made with a smoky mezcal.
Top: Bottarga—salted, cured fish roe
Middle: The Articulating Kitchen Faucet
Bottom: Smoky mezcal margaritas
Photography by Tina Rupp